Kitesurfing

Somabay is considered one of the three best spots for kitesurfing worldwide. And staying at The Breakers you are just in the middle of it: within 8 minutes our free shuttle bus brings you to the 7 Bft KiteHouse – one of the most beautiful and biggest kitestations of Egypt.
With a 2 km long sandy beach, perfect for smashing kitesessions, also the big shots of the kiting scene visit on a regular basis. You will find fantastic flat water conditions, aslant offshore wind and even with 8 beaufort – which is really strong wind – the water is still like polished marble, laboratory conditions for everyone. And should you come in an awkward situation, the guys from the 7 Bft rescue service or the teaching boats are not far off to help you.
No wind? – No problem! There are also enough activities at the 7 Bft KiteHouse for those days.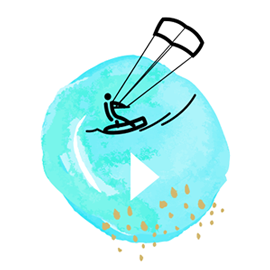 Watch the 7 Bft KiteHouse from above